Mortgages
Castle. Crib. Haven. Hizzouse. Home. No matter what you like to call it, there's nothing quite like owning your own place. Sure, getting a mortgage can seem intimidating at first – but Addition Financial's home loan experts will take the mystery out of the process and guide you through every step. Whether you're buying, refinancing or interested in borrowing against your home's equity, we have the right product for you. Plus, all of our mortgage products have no pre-payment penalties.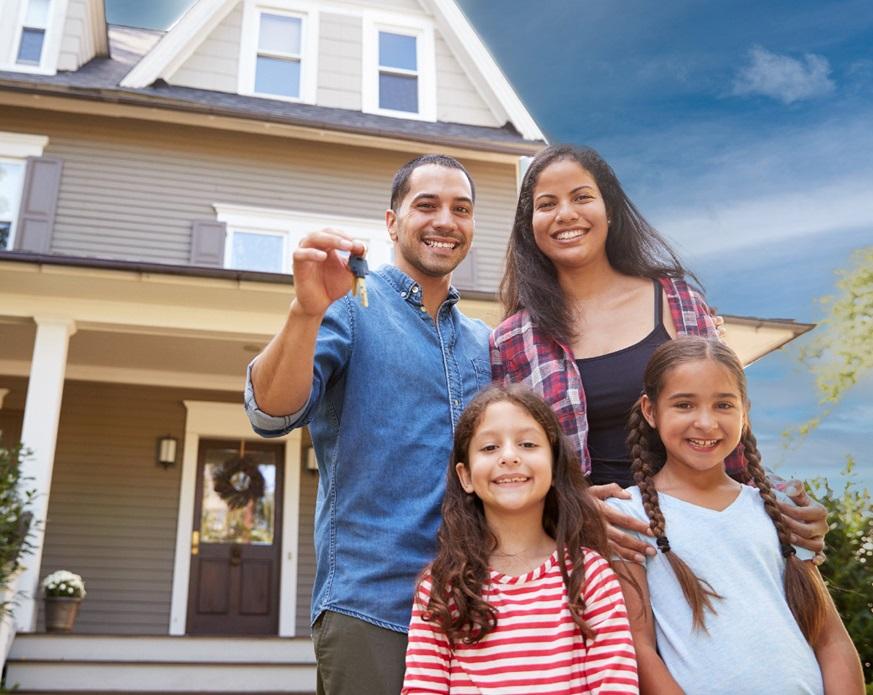 Adjustable-Rate Mortgage
Lower rates now + adjusted payments later
If you're not sure what homeownership will look like for you in 5 years, you'll at least have the benefit of lower mortgage payments that work for your budget while you figure it out.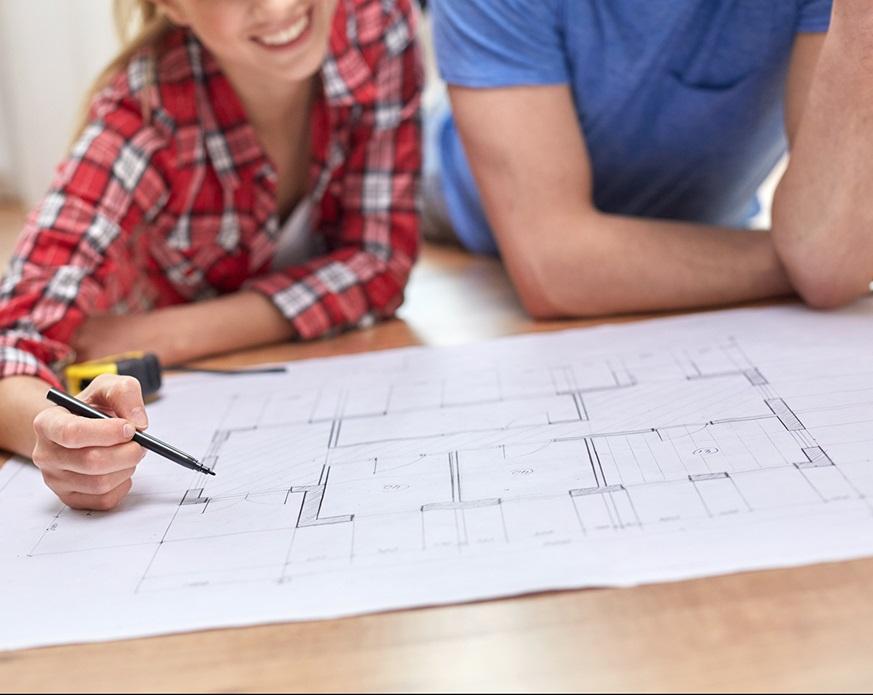 Construction to Permanent Loan
One loan for one home
Construction to Permanent loan removes the complication of dealing with more than one loan type when creating and owning your home.
Fast Track Refinance
Home ownership + long-term savings
Reach your goal of being mortgage free sooner than you had originally planned.
First-Time Homebuyer
Only 3% down + low closing costs
Say goodbye to your landlord's rules and hello to home ownership with a loan that's designed for first time buyers. Don't worry – we'll help you every step of the way.
Fixed Rate
It's time to call the movers
Buy a home with the confidence of knowing what your monthly payments will be or refinance your current mortgage to a rate and term that works better for your budget.
Home Equity Line of Credit
Borrow today for a better tomorrow
Take advantage of the equity you've built up in your home and borrow against that money for other purposes now or in the future.
Investment Property Loan
You'd look good as a landlord.
Vacationing tourists, young couples, big families and just about everyone all need a place to stay. Give them a home-sweet-home and earn some cash with your investment property.
Jumbo Mortgage
A home loan as big as your dreams
Purchasing a higher-priced home doesn't have to mean coming up with a massive down-payment. Buy the home of your dreams with just 5% down.
Lot Loan
There is a lot of potential with a potential lot
Whatever your situation, an Addition Financial Lot Loan can help you secure the ideal spot for your future primary residence.
Mortgage Refinance
Low rates + Saving on your mortgage payment every month
When you refinance your mortgage with Addition Financial, we'll work with you to access additional funds for new financial needs or save money by lowering your monthly payment or shortening the length of your term.
Second Mortgage
Give your home a make over
We'll get you the funds you need to overhaul your fixer upper or furnish your mini mansion.
VA Loan
Homes for the brave
If you're a veteran, our partner, Crescent Mortgage Company, has a loan exclusively designed to support you and your family.
Primera Title
Ask anyone in the real estate industry about the importance of a smooth closing and they will likely say the same thing: the right mix of efficiency, knowledge, and friendliness at a competitive rate makes all the difference when choosing a title agency. Choosing Primera Title means partnering with a full-service title agency backed by more than 30 years of experience providing title and escrow services throughout the entire state of Florida.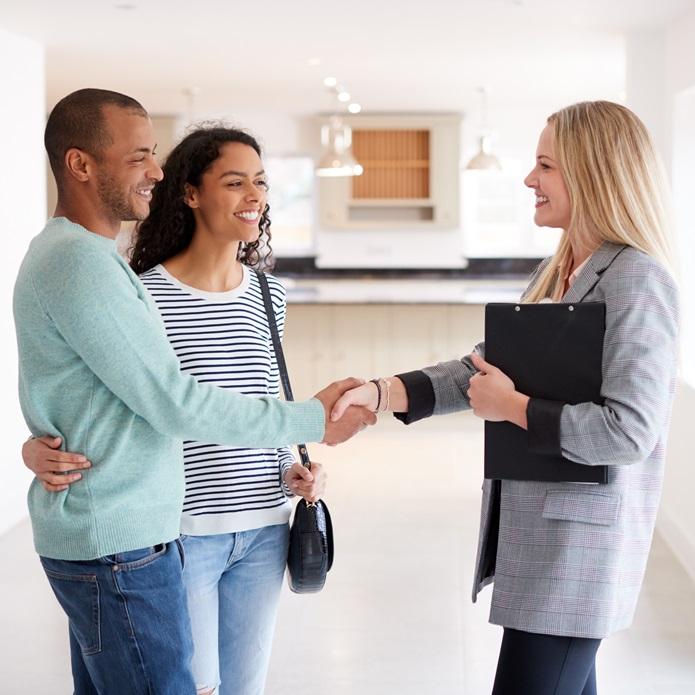 Local Realtor Directory
Here to assist you on your home buying journey.
From finding a home that meets your needs to your budget, to negotiating an offer and making sense of all that paperwork, a real estate agent can be a game changer.
Low Closing Cost Option
With our Low Closing Cost Option, you won't have to worry about cashing out your savings just to move into your new home. When you close with us, we'll cover 1.5% of your loan amount in closing costs up to $5,000. Available on home purchases or refinances.
Personal Loans
Whether you're looking to pay down bills, travel, or simply enjoy some extra cash, we can help you fit more life into your budget with loans that offer competitive rates and convenient repayment terms.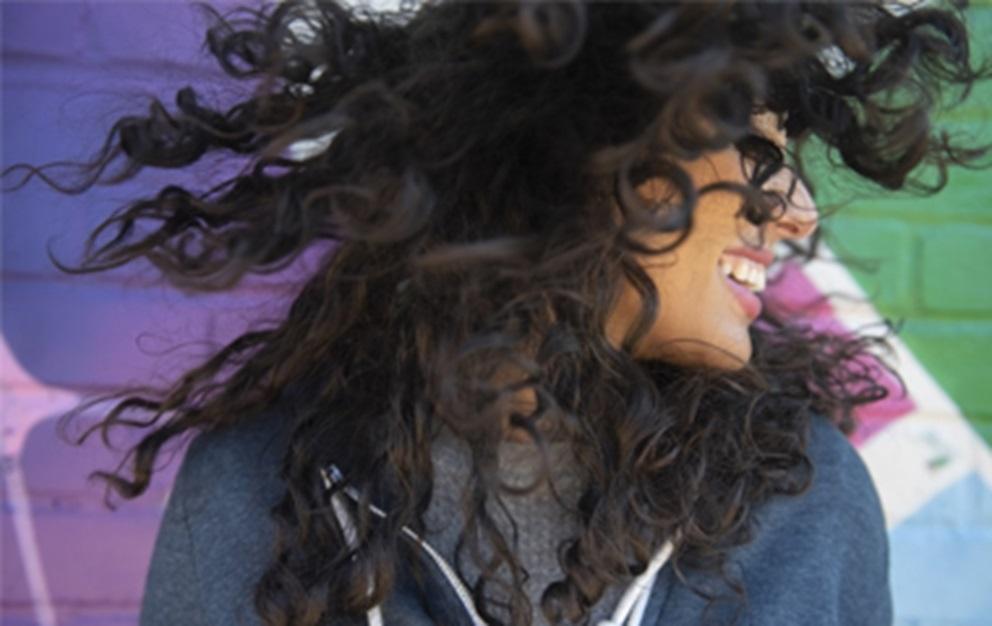 Credit Cards
Addition Financial's Visa® Credit Cards offer a lot of cool features like rewards, cash back and super low rates. Buy what you need and get what you want by earning rewards points toward travel, merchandise, cash and more every time you make a purchase.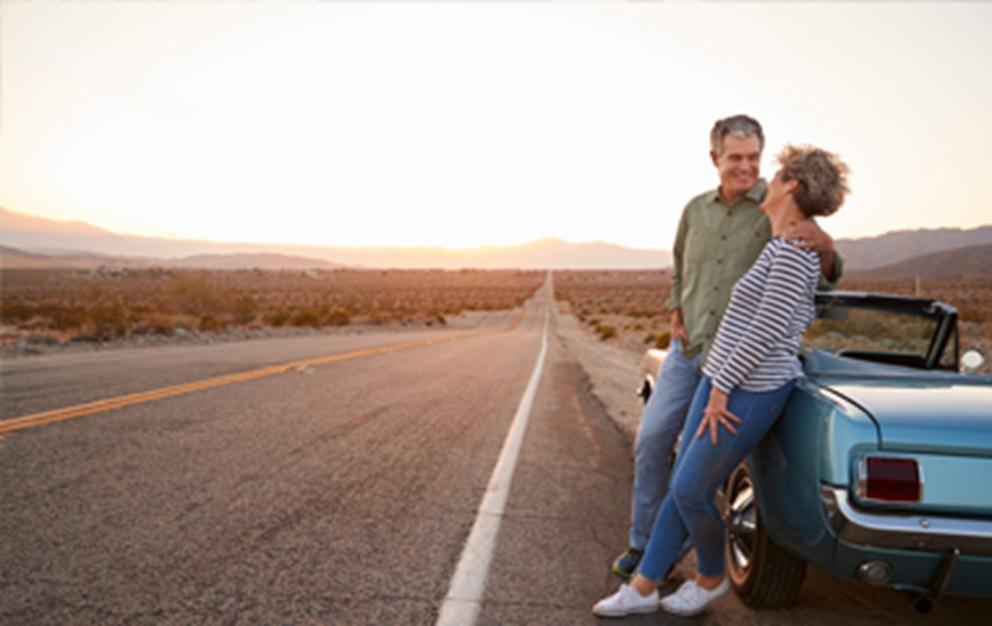 Auto Loans
Muscle car. Lean and green. Mom-mobile. Oldie but goodie. Comfy commuter. Whatever your style and needs, we can help you buy the new, used or vintage vehicle that makes you happy at a monthly payment that gets you where you want to go.
Life's better as a member
We're here because of you. Our profits don't go toward lining some investor's pocket, they go toward making your life better and easier with lower loan rates, higher savings dividends and fewer fees. Why? Because being a member means you actually own part of our not-for-profit financial cooperative. We'd love to count you in.