About Addition Financial
At Addition Financial, we're all about giving our members more. More room to grow. More open road. More time for what's important. More knowledge and empowerment. More challenges conquered and dreams realized. That's because we're more than just a place to bank and borrow. We're also your financial partner and personal success coach. We believe that your want-to plus our know-how equals endless possibilities. So wherever you want life to take you, count us in.®
Different = Better
Addition Financial is a member-owned, not-for-profit financial cooperative. But what does that mean for you? It means we exist solely for the benefit of our members. It means we return our profits to you in the form of better loan rates, better savings rates and fewer fees. It means we make your goals our goals. And it means we're by your side for every challenge, every dream, every day.
From humble beginnings
Originally named Orange County Teachers' Federal Credit Union, our story began when 23 educators from Orange County got together to create a better financial alternative than what banks were offering. That was in 1937, when you could buy a gallon of gas for about 10 cents and a new home for less than $6,000.
People still need better banking
The world has changed a lot since 1937 and so have we. Addition Financial is now one of the largest credit unions in Central Florida. We've updated our product offerings, eligibility requirements and even our name as we continuously evolve to serve the needs of our members. But the thing that matters most hasn't changed at all: our focus on providing personalized service. Your financial well-being is still the reason we exist. That will always drive everything we do.
The "Count Us In" Mindset

Learn. Improve. Teach. Absolute Integrity.
At Addition Financial, our mission is to bring financial education and success to everyone. Whether you're filling up that first piggy bank, driving off in your dream car, or moving into a new home, we want to be there for you every step of the way. Count us in to help you along your financial journey.
Service

People helping people. As a credit union, this is at the core of who we are and what we do.
We are committed to providing meaningful service and resources to our members and personalized solutions tailored to their needs. As an organization, we dedicate hundreds of hours of training to our teams so that we can continuously improve our service to our members and our communities. We give a voice to our members by providing avenues for feedback to gauge our service levels. We also work alongside our members, guiding them on how to navigate their money and helping them achieve their financial goals.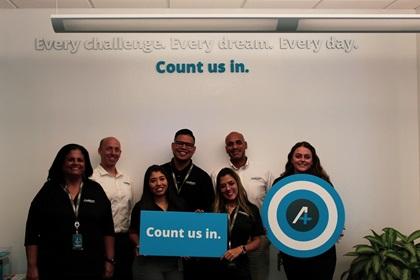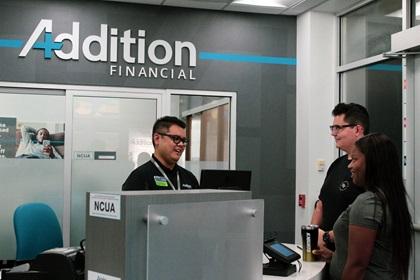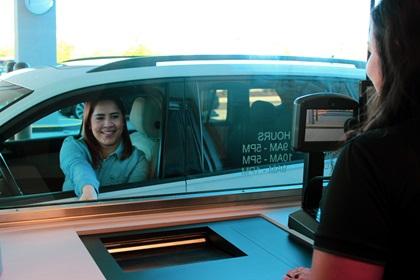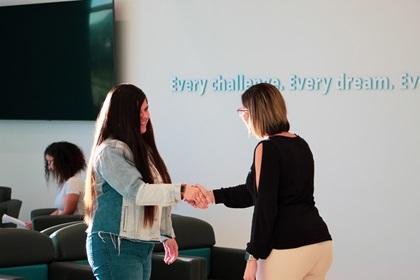 Community

We believe in giving back because it's the right thing to do. From scholarship programs to classroom renovations, we can support those who need our help the most.
We work with a variety of organizations that are making a difference in our community. In addition, our team members can receive up to 16 hours of paid volunteer time each year.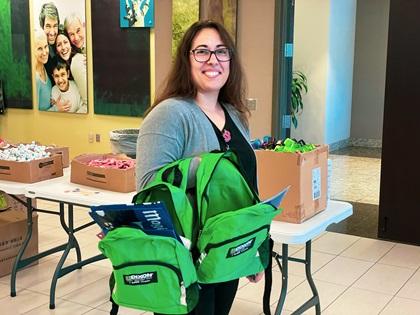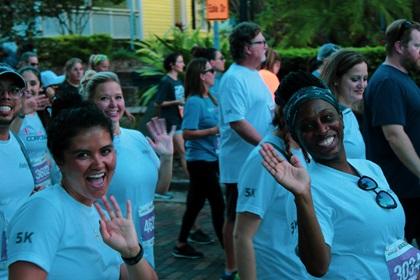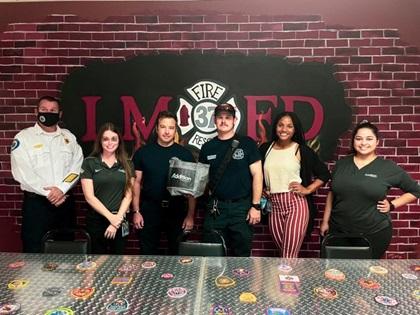 Education

Got a money matter you want to learn more about? We're happy to give our two cents! From kindergarten to retirement, we provide financial education for thousands of people each year.
We offer in-person and virtual workshops, webinars, podcast episodes, blog posts, calculators, guides and more. To book a presentation for your school or organization, click here.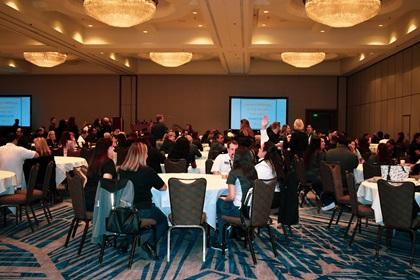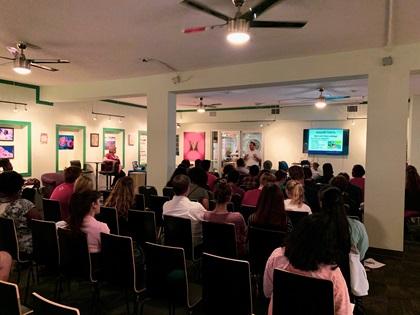 From everyday money management to helping you navigate life's biggest milestones,
count us in.
We're adding to our team!
We offer competitive pay rates and salaries.

Full-time employees receive generous vacation packages, major holidays off and additional Federal holidays.

We offer comprehensive medical, dental and vision coverage from industry leading insurance providers.

We offer a profit sharing contribution to each eligible employee's 401(k).
Meet our president and board of volunteer visionaries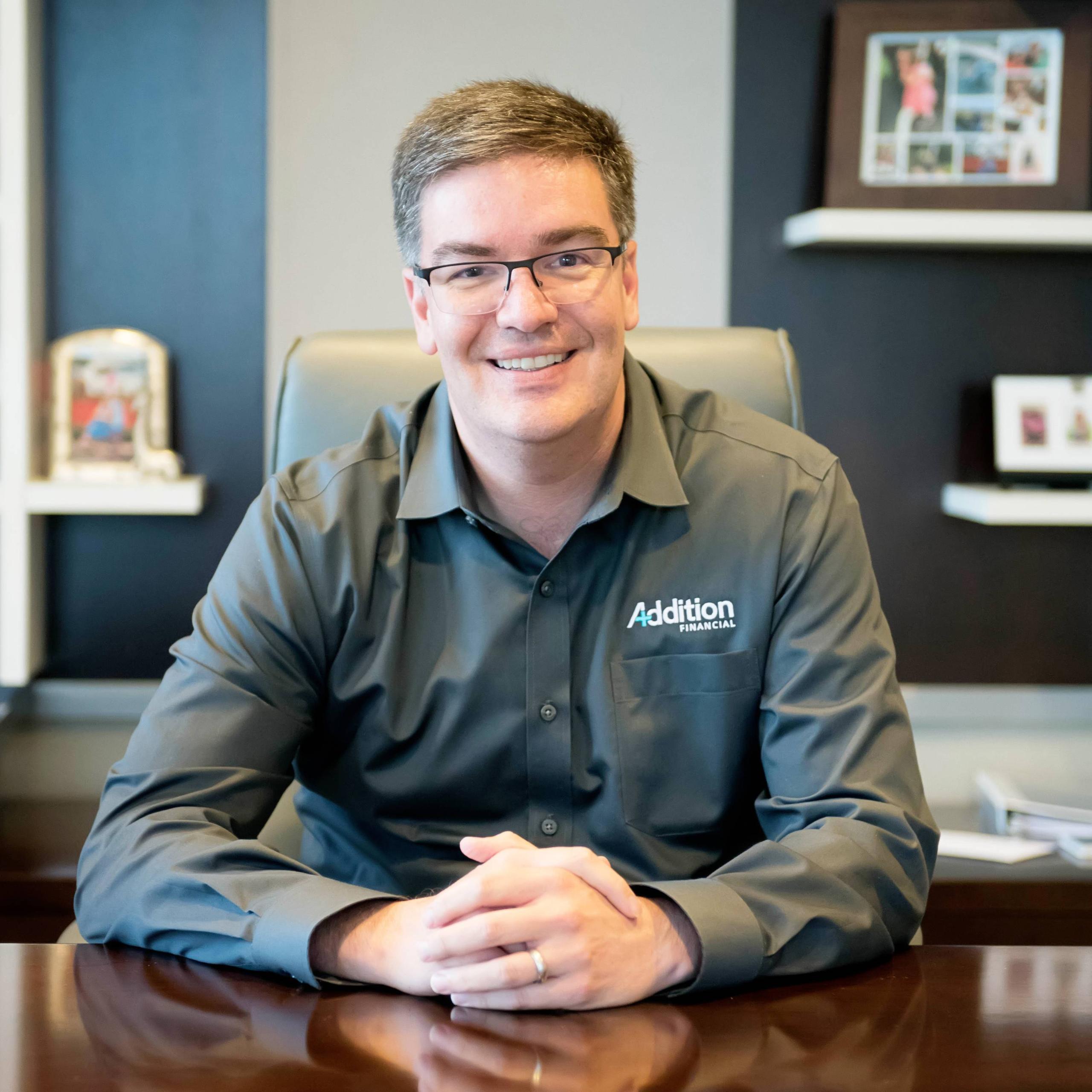 At Addition Financial, we have dedicated more than 80 years to helping our members achieve their money management goals. Whether you're opening that first savings account, paying for braces, or purchasing your dream home, you can count us in at Addition Financial to be there for you every step of the way. We believe in building trusted relationships with our members and helping them create successful outcomes in their lives. Our people-first mindset is at the heart of all that we do. We are proud to welcome all members to the Addition Financial family, and look forward to serving each and every one along their financial journey.
Count us in.®
Respectfully,
Kevin Miller
President & CEO

Richard L. Collins
Chair
Dale C. Kelly
1st Vice Chair
Janet E. Bush
2nd Vice Chair
Mary Lynn Williams
Secretary
Naval Modani
Treasurer
Ronald Person
Director
Gaby Ortigoni
Director
Addition Financial Commercials
Life's better as a member
We're here because of you. Our profits don't go toward lining some investor's pocket, they go toward making your life better and easier with lower loan rates, higher savings dividends and fewer fees. Why? Because being a member means you actually own part of our not-for-profit financial cooperative. We'd love to count you in.