Addition Financial Credit Union, Partners Launch Financial Literacy Program for Preschools
Sep 11, 2023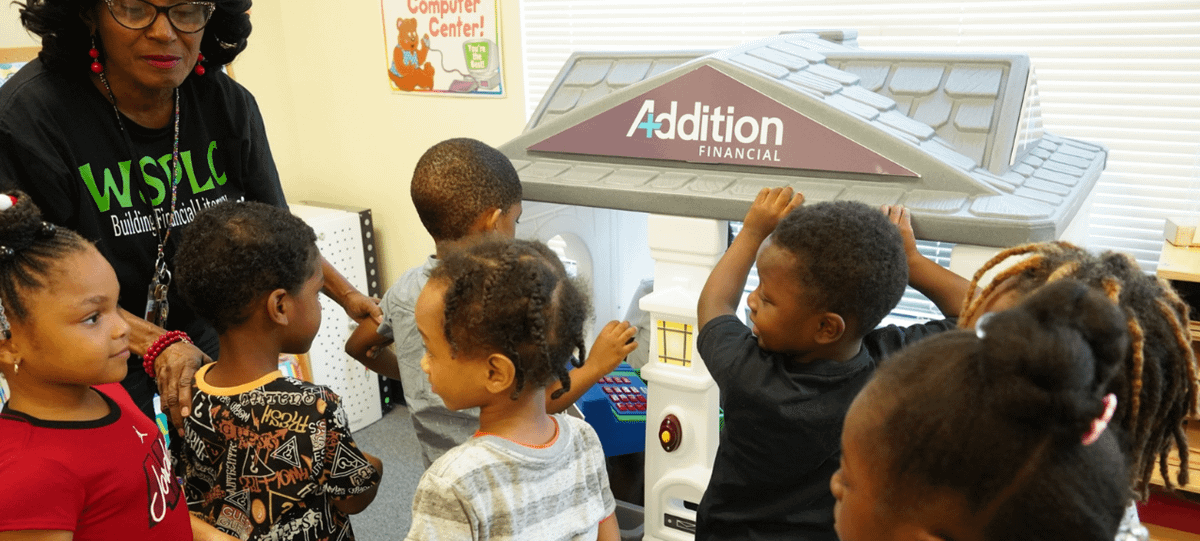 Orlando, Fla (August 29, 2023) – Learning the basics about money is becoming as central to the preschool experience for a growing number of Central Florida students as reciting the alphabet.
Addition Financial Credit Union is one of four community partners behind "Adding FUNdamentals – A Financial Literacy Program for Preschools." The first-of-its kind program in the Orlando area will use specialized curriculum to teach five 30-minute lessons focused on choices, needs versus wants, and giving to a worthy cause. The five lessons are: This or That? Make a Choice; Do I Need What I Want?; A Penny Earned; A Penny Saved; A Penny Shared.
"Bringing financial education and success to everyone is our mission at Addition Financial Credit Union, and no better time to start than when children begin their education journey. We hope providing basics about how we use money, even at a young age, can become as foundational a lesson for young students as learning their numbers and ABC's," said Kevin Dougherty, Chief Operating Officer of Addition Financial Credit Union and board member of Early Learning Coalition of Orange County.
Through a partnership with Early Learning Coalition of Orange County (ELCOC), Junior Achievement (JA) and Addition Financial, 15 voluntary pre-kindergarten classrooms in eight Orange County Public schools received playhouses, best known as credit union "branches."
"We are excited to watch our VPK students begin to learn how to make smart financial choices. Our strong partnerships with the ELCOC, JA and Addition Financial are invaluable to student success. We are grateful for their continued collaboration and support of our schools and innovative programs," said Dr. Maria Vazquez, OCPS superintendent.
Delegates from OCPS, ELCOC, JA and Addition Financial kicked off the new program at Washington Shores Primary Learning Center Aug. 29, with a ribbon cutting ceremony and walk through of a classroom with a "branch" to witness the magic of learning through play.
The pre-kindergarten students will learn how to count money, manage a cash register and exchange play money for goods rendered in the Addition Financial Credit Union "branches." The ELCOC secured funding to provide actual items for purchase.
In addition to the playhouses, cash registers, play money and goods for purchase, ELCOC, JA and Addition Financial provided students with new backpacks filled with school supplies.
CHECK OUT THE VIDEO:
About Addition Financial:
Addition Financial believes in the power of transforming lives by bringing financial success and education to everyone. With a robust suite of financial services designed to meet members' needs, the credit union serves more than 162,000 members at 26 full-service branches and 10 high school branches and is a part of the Presto! ATM network. Headquartered in Lake Mary, Fla., Addition Financial is a not-for-profit financial cooperative with $2.6 billion in total assets. With a legacy of 85 years of serving educators and supporting education, Addition Financial is the Official Financial Institution of the UCF Knights and owns the naming rights to the Addition Financial Arena on the University of Central Florida campus. Addition Financial is also the Preferred Credit Union for Seminole State College and the Preferred Credit Union for Valencia College.